A Message from Our Director
Dear Families,
Welcome to Little Lambs! As a parent cooperative, non-denominational Christian preschool, we provide a well-balanced educational experience based on learning through play. In our colorful, interactive, play-centered classrooms, we provide a safe, Christ-centered environment where parents and teachers work together for the benefit of every little lamb. I am thrilled to be part of such a dynamic school where we encourage and inspire each child to grow in knowledge, values, and life skills.
Sincerely,
Kathy Kokot
Kathy Kokot


Enrollment
There are a few openings in both of our classes, and we would love to have your little one fill them. If you are interested in a visit, please contact the school directly at (616) 554-3350 to make an appointment. We are also providing a virtual inside look at our school, which includes some of our eLearning content from 2020. We invite you to view our virtual tour videos to see what it is like to be a student at Little Lambs.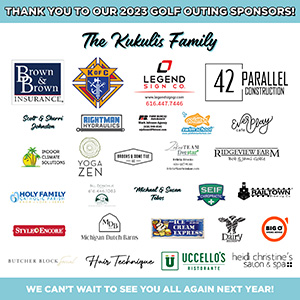 This year's golf outing was another great success thanks in large part to our gracious hosts at Thornapple Pointe Golf Club, as well as all of our generous sponsors and donors. This is our premier fundraising event for the fall, and we appreciate all of the relationships with local families and businesses that we were able to build/continue this year.
Sponsorship and donations for this event play an integral role in making our annual charity golf outing a success as well as benefiting our school financially. We look forward to continuing our relationship and building new connections next year in order to help Little Lambs Parent Co-Op Preschool!
Read more