Little Lambs Teachers & Staff
Our teachers are thrilled to be a part of this exciting first chapter of your Little Lamb's life. We truly care about the children in our charge and are here to help them reach their God-given potential every step of the way.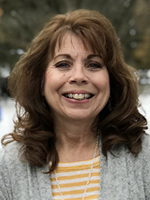 Kathy Kokot
Director & Teacher
Biography
About Kathy Kokot
Hi! My name is Kathy Kokot, the director and teacher at Little Lambs Preschool. I've been blessed and married to my husband, Doug, for 37 years, and I have two awesome boys, Jordan (and his wife, Jenna) and Spencer (and his wife, Stephanie). I graduated from Central Michigan University where I majored in child development and received my teaching degree. After graduation, I taught for four years, after which I became a stay-at-home mom—the best time of my life! For two years of my stay-at-home time, I substitute taught for the Caledonia School District. I also have had the pleasure of teaching Confraternity of Christian Doctrine (CCD) for ten years at St. Jude Parish and at Holy Family Parish in Caledonia. I've been at Little Lambs for 17 years and have loved every minute of it! My heart has always been with young children and I am thankful to be a part of this wonderful Christian preschool.
Close
Nicole Kouch
Teacher
Biography
About Nicole Kouch
Hello! My name is Ms. Nicole. I will be your teacher this year along with Ms. Kathy as she transitions into retirement. I am beyond excited to embark on this journey in my first year here at Little Lambs. I can already tell that this school is so special. I have three children of my own, and have been married since 2014 to my husband serving in the National Guard.
I have been a teacher for several years now, starting my career in early childhood in 2009. My experience has been in large centers. I have had the pleasure of working as an assistant teacher, lead teacher, and assistant director. Right now I am currently enrolled at Penn Foster College to finish my degree in Early Childhood Development. Working with children is a passion of mine, and I love watching them grow and learn. 
Close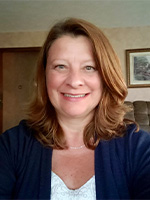 Barbara Schiefla
Teacher's Assistant
Biography
About Barbara Schiefla
Hello! My name is Barbara Schiefla. I am 58 years old and have been married to my husband, Scott, for 38 years this November. We have five children (four boys and one girl) and 10 grandchildren. I have lived in the Caledonia area my entire life. I attended both Caledonia Schools, as well as Thornapple Kellogg Schools. I also attended Blodgett School of Nursing for a year after high school. Nursing was my original career choice, prior to meeting my husband and raising our family.
I previously worked for Caledonia Schools as a paraprofessional with three and four year olds in the PPI classroom. These children had many different learning challenges. It was my role to support the teacher to help each child to thrive and improve, according to their individual abilities. I tried to provide a loving, caring, and supportive environment. I absolutely loved working with this age group. They are so precious.
In my youth, I helped teach Sunday school as well as Bible school in the summer. I fondly remember sharing those Bible lessons with the children. I only joined the Little Lambs teaching staff last year but have truly been blessed to be part of this wonderful Christian preschool! It is a special environment filled with positivity and love for God and each other.
Close